Client Center
---
At Milestone, excellent service is our main goal. Instant service is just a click away with Milestone client center. On client center, you can print policy documents, submit policy change requests, and generate certificates. This is all available 24/7. Please see below on how to sign up. Let us know if you have any questions about client center.
---
Step 1
---
Use this link to access the client center
You will then see a login screen that looks like the image below. You will need to use the primary insured's email address. If you receive an error on this screen, let us know.

You may be asked to provide an access code. This will be emailed to you. Copy and paste into the box once you receive it. It is also possible that your access code can be sent to you via text message.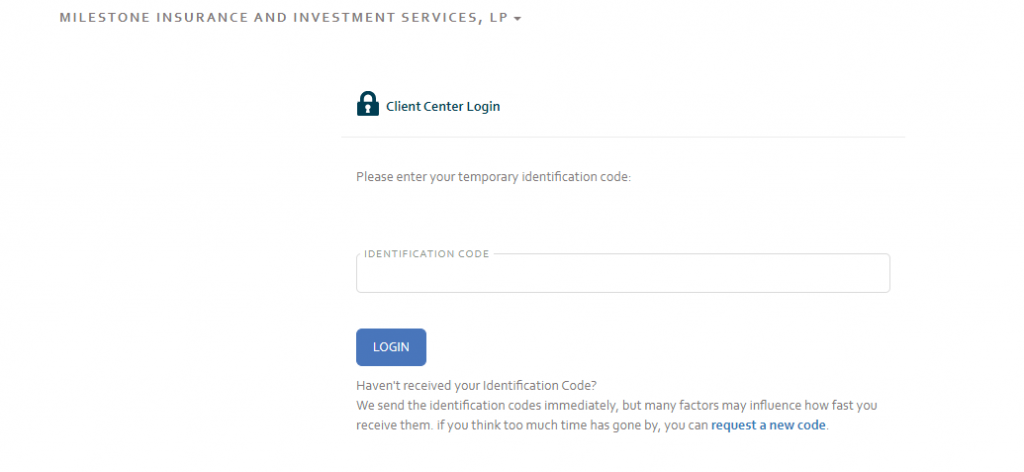 ---
Step 2
---
You will then need to select the right account. If you have mutliple accounts with us, you will see this here. You can always switch accounts once you login.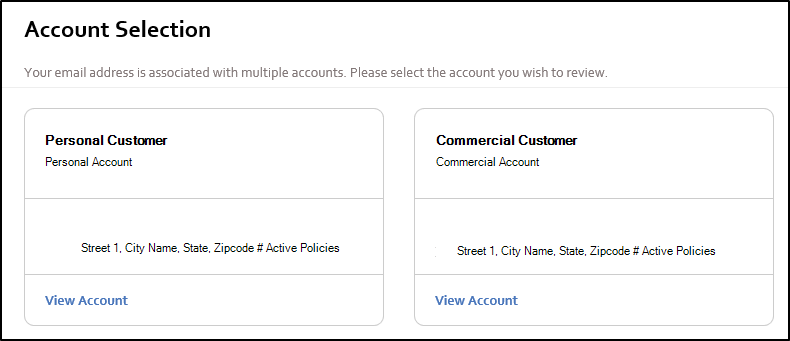 ---
Step 3
---
You will now have access to the client center. Your dashboard will look like the image below. Please click the links below to learn more about the client center features.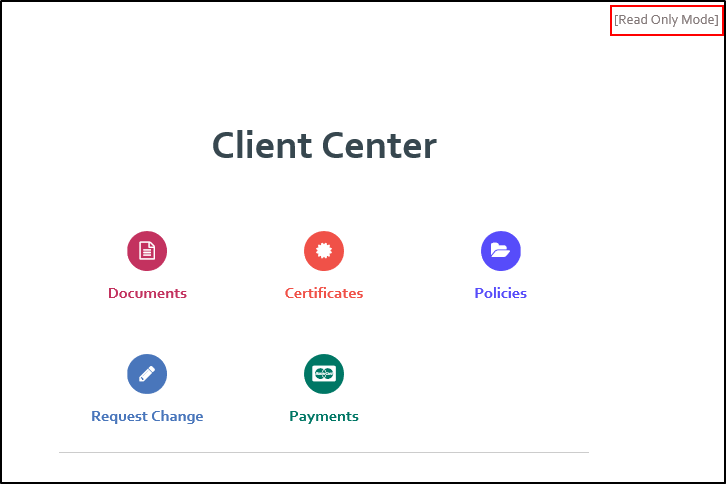 How to generate Client Center ID Cards
How to generate Client Center Certificates
Feel free to contact us if you have any more questions about Milestone Client Center!