Client Center ID Cards
The Milestone Client Center can be used to collect your ID cards if you have an auto policy. Here is the step by step guide on how to access those cards. 
---
Step 1
---
Click on the icon labled "ID – Cards".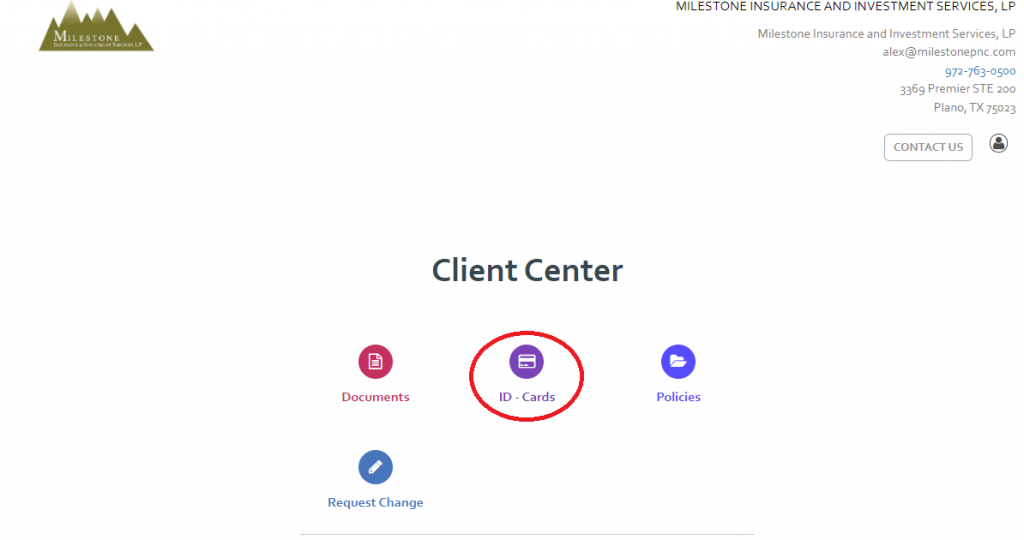 ---
Step 2
---
From here you select the vehicles you need the ID cards for and download the documents. If you do not see your vehicle, please contact our agency. Please note, if you see a vehicle you removed from coverage that does not mean coverage is still in place. It may take sometime for it to update here.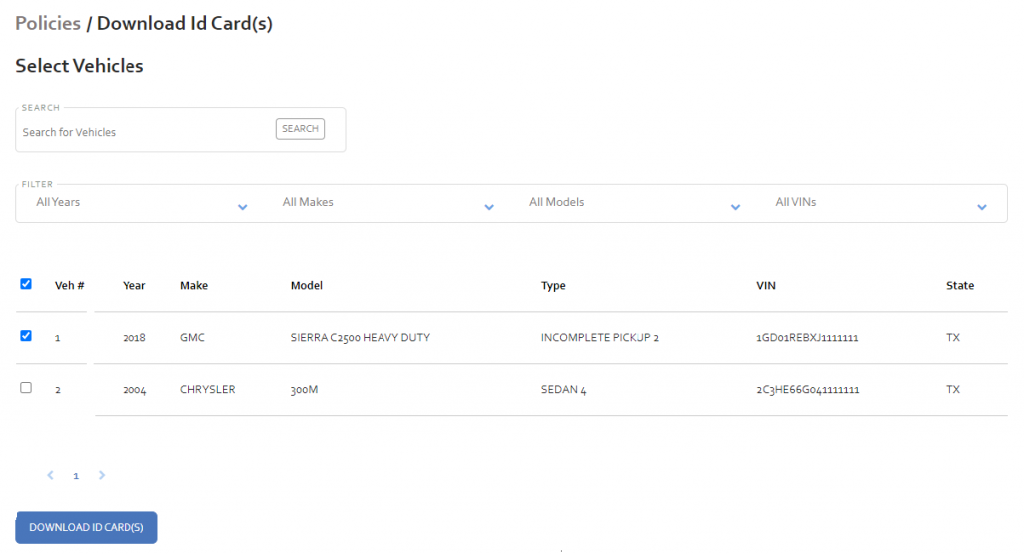 Feel free to contact our agency if you have any questions!