National Life Group
National Life Group was founded in 1848 and has been helping familes for over 170 years! Their vision is to provide peace of mind in times of need. They have a deep passion to do good, be good and make good, everyday.
Get a National Life Insurance Quote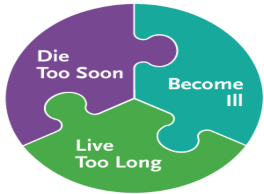 Life Insurance Products Offered
Term Life
Low initial premiums make term insurance a practical alternative to permanent coverage, however, term premiums will eventually increase. If carried on, the annual premiums are likely to exceed the level premiums that could have been had with a permanent policy, without the benefit of building cash values. A great option for mortgage protection. 
Universal Life
Considered to be the most flexible type of life insurance. UL provides both premium flexibility and death benefit flexibility. Universal life insurance also offers the ability to accumulate cash value under the policy on a tax-deferred basis.
Indexed Universal Life
Works the same way that Universal Life does, but offers the option of having cash value accumulate at interest based on the changes of a major market index.
Whole Life
Also known as permanent life. As long as the policy owner continues to pay the premiums, there will be guaranteed death benefit, level premiums and cash value accumulation. These policies are designed and priced for an individual to keep over a long period of time.
Living Benefits Offered
Every product with National Life comes with Living Benefits.
Terminal
Chronic
Critical illness
Critial Injury 
Disability Benefits
Get a National Life Insurance Quote
Contact us today to learn more about the amazing products with National Life!