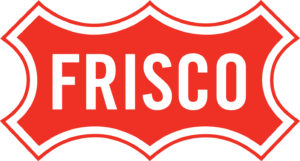 Milestone Insurance has proudly served the residents of Frisco, Texas for the past 20 years for all of their insurance needs. We know what it takes to provide excellent insurance and financial plans for the residents. Also, we are located close to Frisco, so meeting with you to discuss options will not be a problem. If you are a new home buyer, we can walk you through all of your options on different types of insurance and what policy will best fit your needs. Auto, home & life insurance are standard but very important. In addition, we cover many specialty policies such as; motorcycle, renters and even business insurance.
We even have customized insurance plans that we offer to you. The more detailed the plan, the more coverage you can have and count on. We know your needs and make plans to specifically suit them. Regardless of the type of insurance you need or where you live in Texas, we've got you covered in nearly every situation.
The Community of Frisco, Texas
The city of Frisco, Texas has a population of nearly 186,000. When searching for who provides Frisco insurance, look no further than the experts at Milestone Insurance and Investments. The city of Frisco is a part of the Dallas Fort Worth area. It is considered one of the fastest growing cities in the country. In addition, many people commute to Dallas from Frisco for work.
There are many great retail areas in Frisco including an IKEA store and other large businesses. Also, the school district is one of the better ones in the county. If you are choosing to move to Frisco or are a current resident, there is sure to be something for everyone. In addition, Frisco is home to the Museum of the National Railroad.  This museum has something that everyone in your family will love.
Here are a few more special places to visit in and around Frisco.
Milestone Insurance and Investments is a trusted, independent insurance agent. Be sure to contact us today or explore our site for more information on all your insurance needs and for investment consultation. You will be hard pressed to find the answers on so many insurance products with one simple phone call. 972-763-0500